Experience the best hotel in Amsterdam!
Immerse yourself in Dutch culture with a stay at the best rated 3-star hotel Amsterdam has to offer. Explore, relax and enjoy your vacation at Met!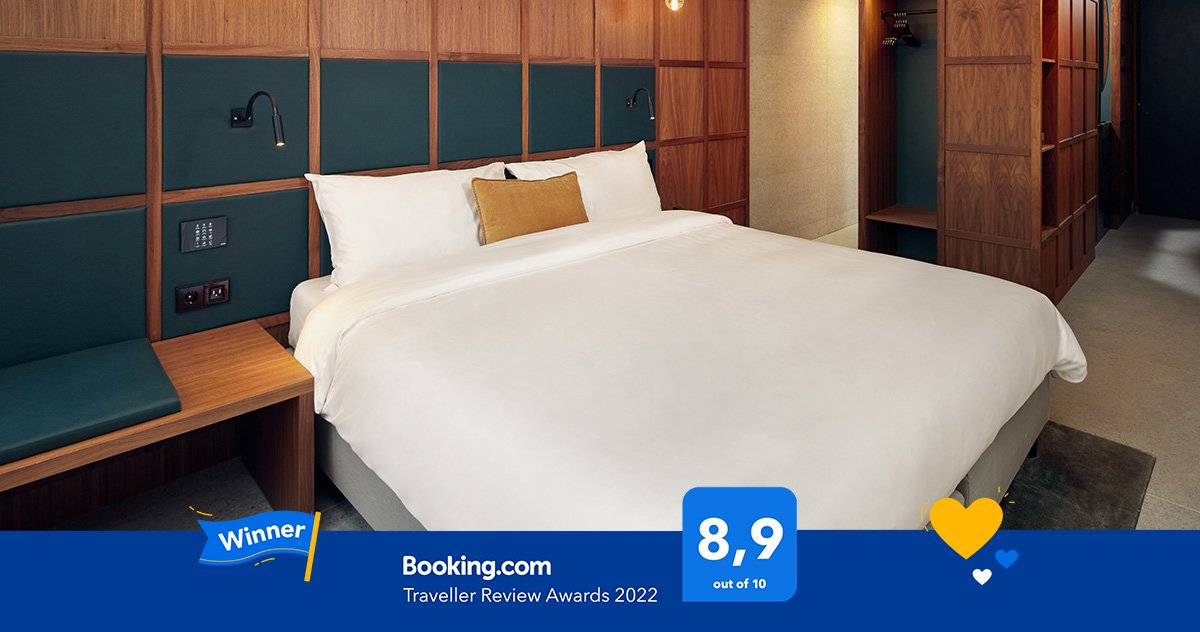 From quaint, family-run establishments to luxurious hotels, Amsterdam has something for everyone. Whatever your vacation plans, you can be sure to find the perfect place to stay in this dynamic city, where warm hospitality meets Dutch culture. But if you want to stay at the best 3 star- hotel in Amsterdam, you will end up at Met Hotel Amsterdam. Last year we received the Booking.com Traveler Review Award, for being the best rated hotel in Amsterdam! This award proves that we've consistently exceeded travelers' expectations. Are you ready to exceed your expectations? Then you should definitely book your stay at Met Hotel in Amsterdam-West!
Get to know the Neighborhood
Amsterdam has a range of neighborhoods to explore, from the grungy and fashionable Jordaan quarter, to the stately Museum Quarter. When choosing a hotel in Amsterdam, it's important to get to know the character of the neighborhood and how it fits into your vacation plans. Met Hotel is based in Amsterdam-West, the urbanizing western part of Amsterdam, with a rich cultural life and a highly diverse population. The historic City Centre is nearby. It can easily be reached via public transport or even by bicycle; maybe the best way to cruise and discover Amsterdam. Find out everything about our location here. 
Don't be afraid to ask our staff for recommendations on nearby restaurants, bars and attractions – we always have some great suggestions!
Read guest reviews
You should always read guest reviews before booking a hotel, as they will give you insight into what it's really like to stay at Met Hotel. You can find reviews about our hotel and restaurant Met Sabor on different platforms, check out the different platforms below
Get answers to your questions
Before booking a hotel in Amsterdam, it's important to ask yourself questions like what is the budget, how big of a room do you need, and do you want particular amenities. Knowing this information will save you time so that you can quickly find the right hotel room for your needs. Additionally, if there are any special requests such as city views or disability access, make sure to check this with the hotel prior to booking. Before you reach out to us, you can check out al frequently asked questions about Met Hotel.
Stay at the best hotel in Amsterdam!
If you're looking for a great deal on your booking at Met, you should definitely book your stay directly at Met. You automatically receive a 10% discount to your online booking compared to other platforms. You can also book your stay with some discount of you book  in advance or if you stay multiple nights. Additionally, look out for coupon codes and other deals via our newsletter. This could give you an even better price so that you can enjoy your Amsterdam getaway at an amazing rate! So, book your stay at the best 3-star hotel in Amsterdam now!