Explore the top 5 museums in Amsterdam!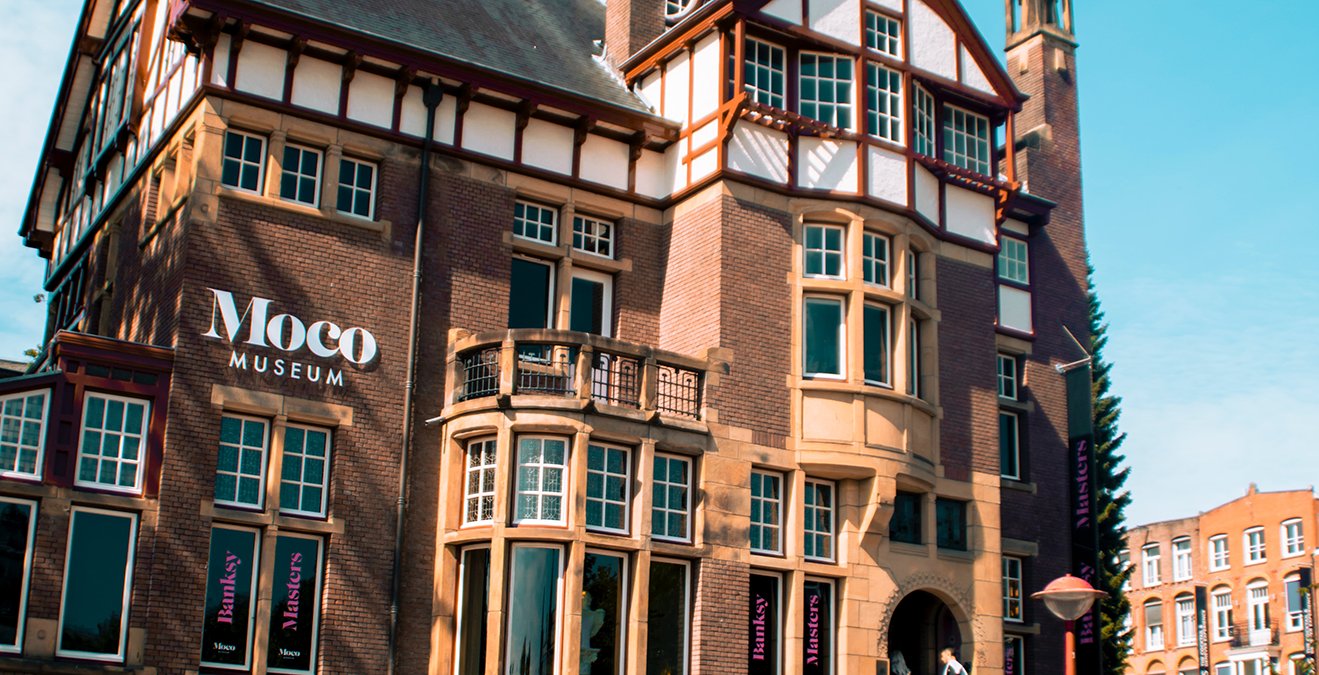 Amsterdam is a great city where you can enjoy yourself for weeks. Whether you like culture, good food or art; you will definitely enjoy Amsterdam. Are you planning a weekend away soon and are you looking for a romantic and affordable hotel in Amsterdam? Of course you can stay at Met. But, this blog is mainly here to give anyone who wants to visit Amsterdam a push in the right direction. Do you like culture and are you curious about the museums in Amsterdam? Then we have listed the 5 most special museums in Amsterdam for you. After reading this blog, you no longer have an excuse to be bored in our amazing capital.
5. Nemo
A visit to Nemo should not be missed during your visit to Amsterdam. The Nemo Science Museum is an interactive museum with various exhibits about science and technology. You will have the opportunity to learn more about various scientific topics such as space travel, biology, chemistry and physics. In addition, there is also an aquarium, where you can admire the different types of fish. The Nemo Science Museum is a nice place if you are looking for an educational and fun experience. Nemo is generally highly recommended for young people. Of course, that doesn't mean it isn't fun for adults.
4. Moco Museum
Another museum you should visit when you are in Amsterdam is the Moco Museum. The Moco Museum is located in the 'Museumkwartier' and offers a unique view of modern art. The museum features various works of art by world-famous artists such as Banksy, Damien Hirst, Jeff Koons and many others. You will have the chance to enjoy the colorful contemporary art of these amazing artists. You will also learn more about their lives and work. The Moco Museum is therefore certainly an interesting and educational place that you should not miss when you are in Amsterdam. A visit to the Moco museum generally does not take very long. So you can easily combine this with one of our other recommendations!
3. The Anne Frank House
The Anne Frank House is a museum with a special story. It is an impressive building that recalls the story of Anne Frank. In the museum you can visit the rooms where Anne Frank and her family hid during the Second World War. You will also learn more about the life of Anne Frank and her family. This valuable building is definitely worth a visit. The Anne Frank House is approximately 30 minutes away by public transport from Met Hotel Amsterdam. Are you going by bike or by taxi? Then you'll be there in fifteen minutes.
2. Van Gogh Museum
Just like the Anne Frank House, the Van Gogh Museum in Amsterdam is also a must-see. The museum is dedicated to the work of the famous Dutch artist Vincent van Gogh. You can admire more than 200 of the master's works here, including his world-famous sunflowers. The Van Gogh Museum is a wonderful place that shows you how creative and passionate the Dutch artist was. If you are taking a trip to Amsterdam, the Van Gogh Museum is definitely worth a visit. The museum offers you a unique opportunity to admire Van Gogh's art in real life. The travel time to the Van Gogh museum is about the same as the journey to the Anne Frank House.
1. Rijksmuseum 
We have placed The Rijksmuseum at number one. This is one of the most famous museums in the Netherlands and is known for its monumental building and extensive collection of art and history. It is one of the most visited museums in Europe and has millions of visitors every year. The Rijksmuseum was founded in 1800 by Lodewijk Napoleon and has since grown into one of the most impressive cultural institutions in the Netherlands. The museum has a huge collection of art, antiques and historical material from all over the world. It has more than 1 million objects in its collection, including paintings, sculptures and antique furniture. The museum also has many well-known works of art by Rembrandt, Vermeer and other great Dutch artists in its collection. The Rijksmuseum offers a wide range of activities for visitors, including lectures, films and exhibitions.
If you go out in Amsterdam, it is recommended to order an I Amsterdam City Card. This gives you access to various museums and sights, and a discount on public transport. Check out the I Amsterdam website for more information. Read the experiences of other museum visitors at TripAdvisor.
Curious about other sights in Amsterdam? Then read our other blogs or contact us for advice!